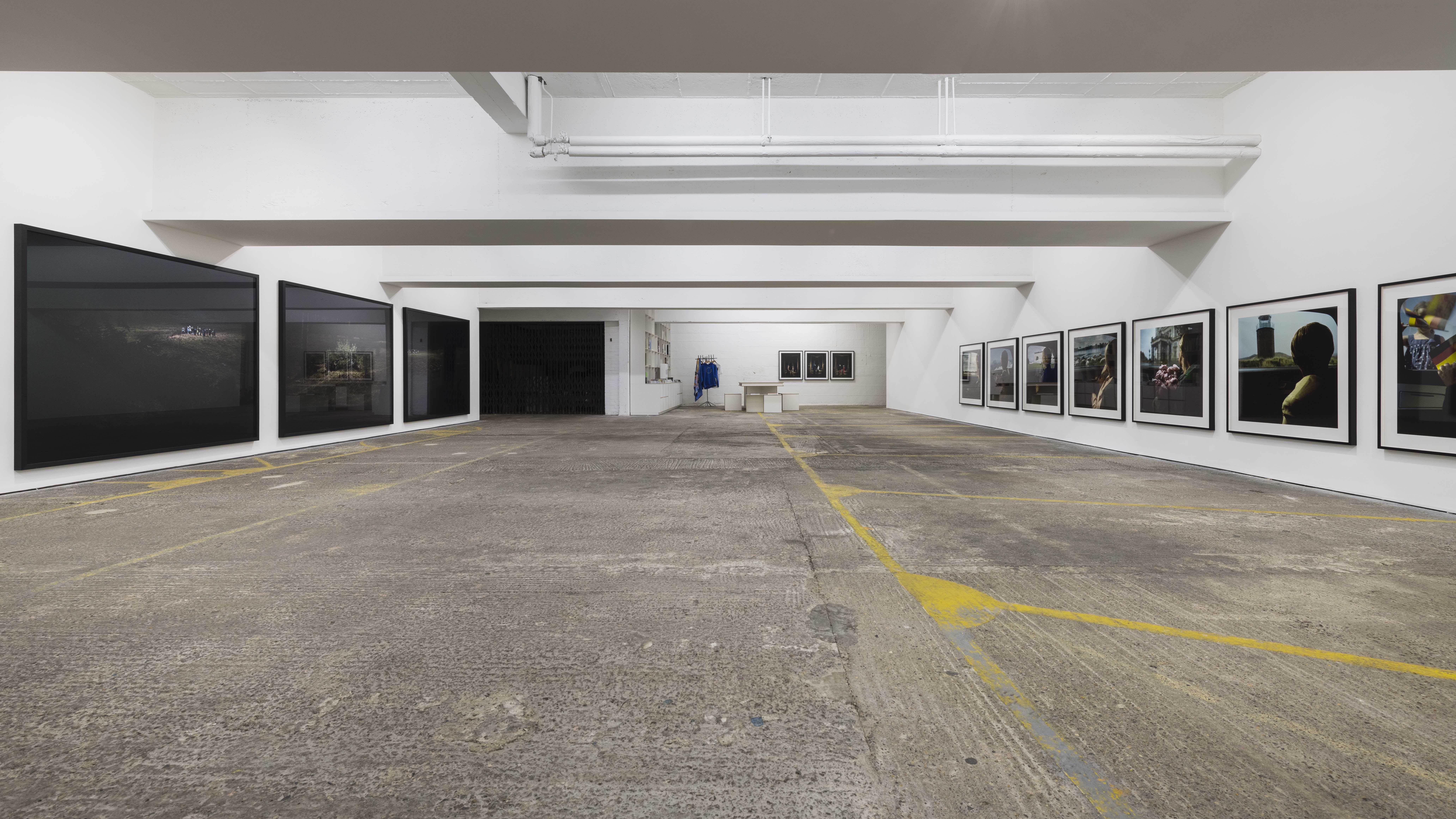 installation view König Galerie London
photo: Damian Griffiths, 2018
ANDREAS MÜHE | A GERMAN INTERVENTION
König London
1.3. — 31.3.2018

In his first exhibition for Johann König, German photographer Andreas Mühe shows selected works from his series A. M. Eine Deutschlandreise (2013), Obersalzberg (2012) and Pathos als Distanz (2017). With its explicit and implicit references to German history and current affairs, Mühe and König literally see this solo show at the Berlin-based gallerist's London branch as a form of conceptual intervention on existing conditions.
In Mühe's eyes, the photograph itself is already an intervention. Created in the public realm through a click of the camera, the result is not a mere document or likeness; the artist sees photography as a manifested act in and of itself."I take real places and put people in them," explains Mühe, "They can be real people or actors. The relationship that this process creates between the people and the place can always be read in new and surprising ways."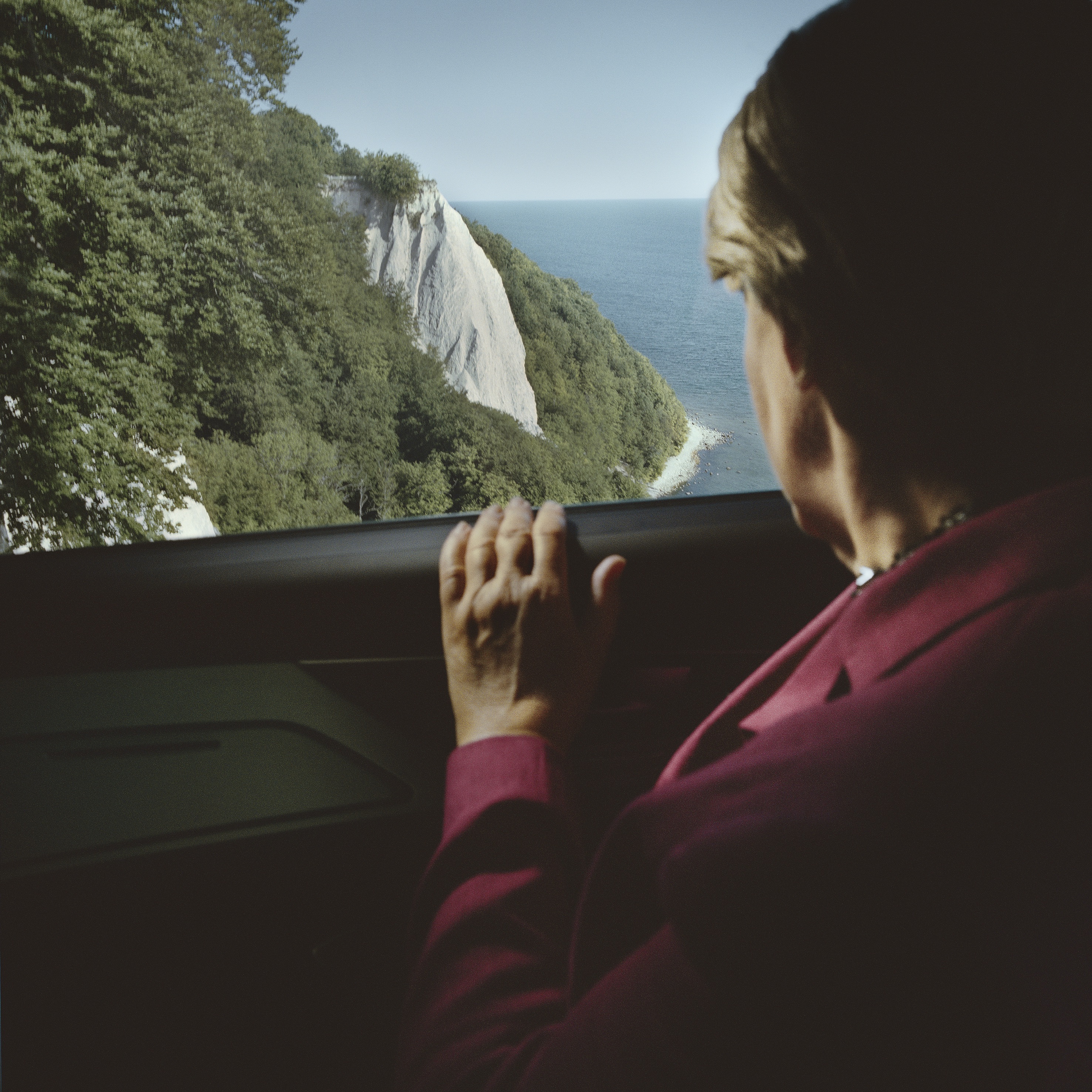 Viktoriasicht am Kreidefelsen
from the series: A.M. — Eine Deutschlandreise, 2013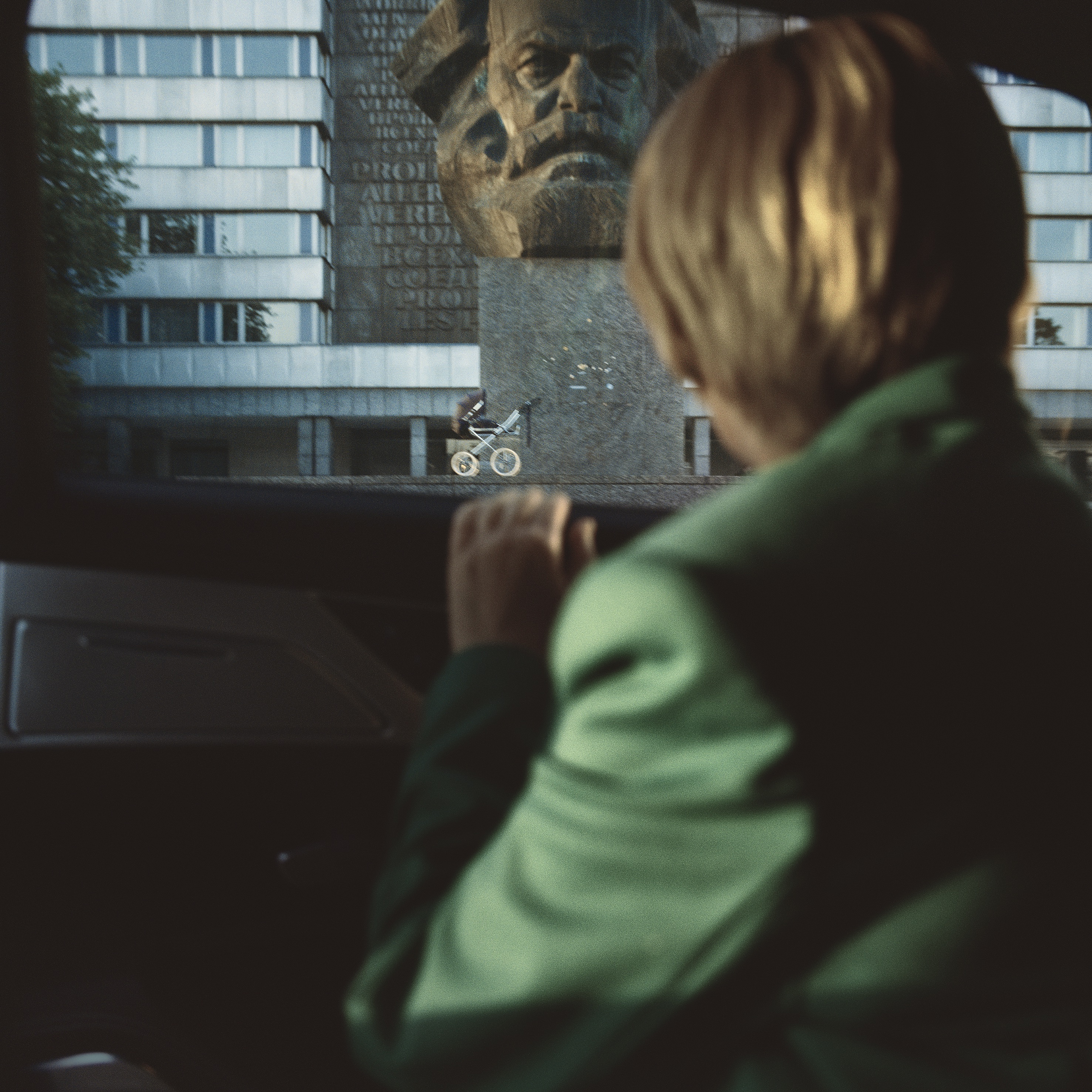 Karl-Marx-Stadt
from the series: A.M. — Eine Deutschlandreise, 2013
The impact of each image, forced to reproduce itself in accordance with the light, angle and so on, resides in the craft of the photographer. The craft is what makes the intervention possible in the first place.
The small and large-scale pictures take up two exhibition rooms. The show's central focus are the changing motifs of the traveling chancellor Angela Merkel, who admires "her" country from the backseat of her state limousine – the viewers follow her passing the chalk cliffs, along the river Oder and into the Uckermark.
The spectator is looking at German interventions in London.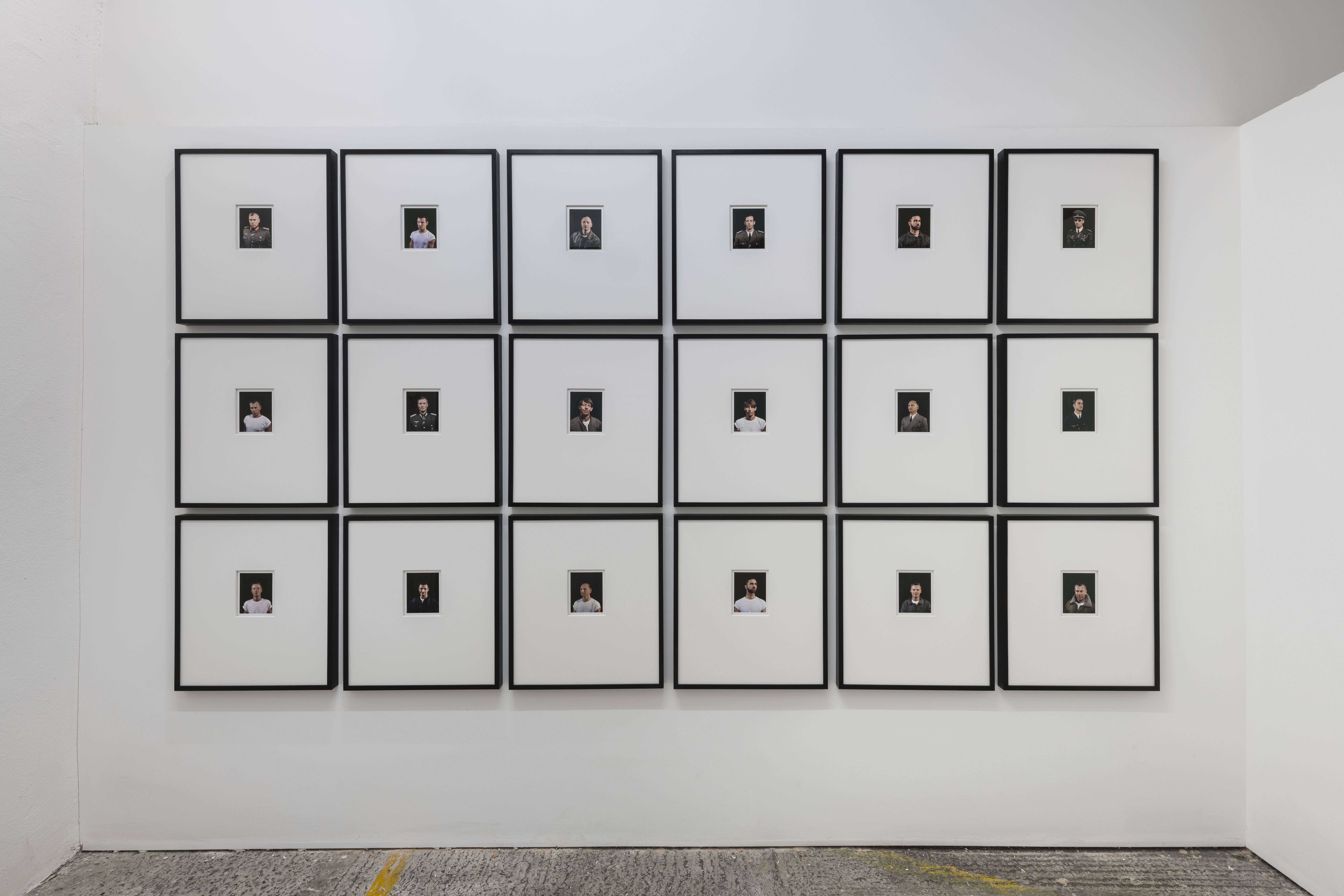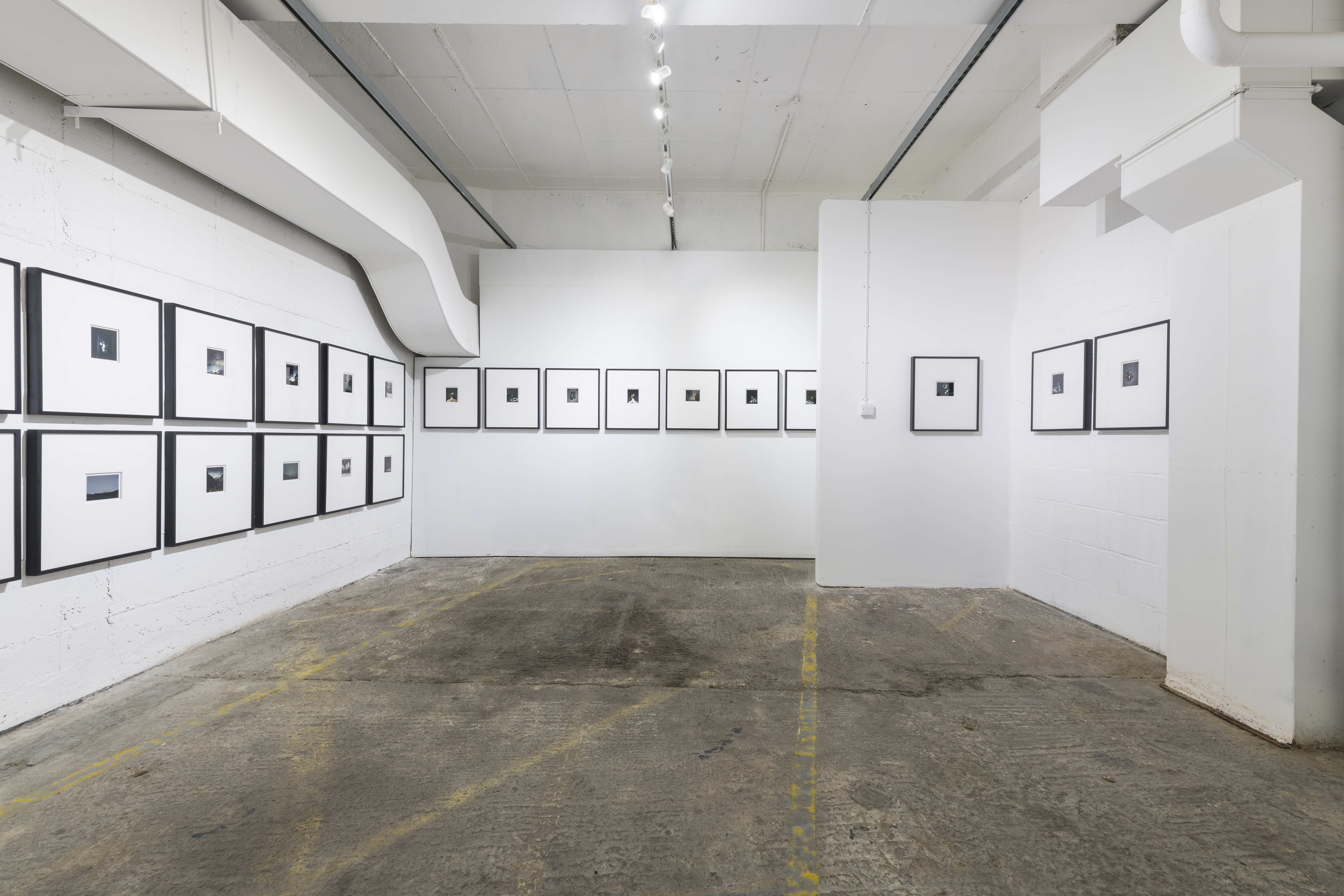 installation views König Galerie London
photos: Damian Griffiths, 2018